Let's do Zazen Meditation and Sutra Chanting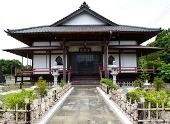 This is Chicouin, Nichiren Buddhist Temple in Chiba, near Sotobo Seaside.
You can join Zazen Meditation and Sutra Chanting at this temple. You would be relieved from your daily annoyances and dissatisfaction.
Zazen Meditation at our temple is quite simple. You will just sit either on the chair or the floor, close your eyes, count your breath, and stay calmly for a while.  It is not painful to you at all, and we will never hit your shoulder with a stick. You can also join Sutra Chanting, which is very refreshing.
Zazen Meditation and Sutra Chanting will activate your brain, reduce stress and increase the powers of concentration.
If you have mental stress from your daily life or from your human relationships, please come to our Temple to do Zazen Meditation and Sutra Chanting. You will be sure to feel refreshed and comfortable.
After the meditation, we will have a cup of tea and have a good time talking to each other.
If you are interested in Zazen Meditation or have any questions, please fill the Application & Inquiry Form and send to us.
Zazen Meditation is available at any time by prior booking.
Further information about Zazen Meditation
Meditation for Confession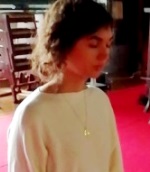 While doing Zazen Meditation, it would be good for you to try to confess in your mind for something you have done, and also to apologize to those who suffered because of what you have done for them.
Then you might change your life, getting good health, good job and good relationships with people around you.
Concentration to Breathing
Through meditation, you can concentrate on breathing!
Then you would be able to shut out various thoughts rising from your mind, and concentrate on what you should do now.
Meditation will activate your brain and improve your mental condition.

How to Meditate
Access to Chicouin
Chicouin (Nichiren Buddhist Temple)
Address: 602-5 Hosokusa, Oami-Shirasato, Chiba 299-3211
Tel. 0475-77-4681 (Japanese only) Fax: 0475-77-7168


Inquiry Form (English)
By Train:
JR-Sotobo Line, Oami Station
From Oami Station, 15 minutes by taxi (9km)
You can also take a bus from Oami Station (bound to Sunrise 99 or to Shirako-Shako) and get off at Shirasato Junior High-School.
About 10 minutes' walk from the bus stop.

By Car
Chiba-Togane Highway, Yamada IC --- Route 83
Chiba-Togane Highway --- Kujukuri-Yuryo --- Konumata IC